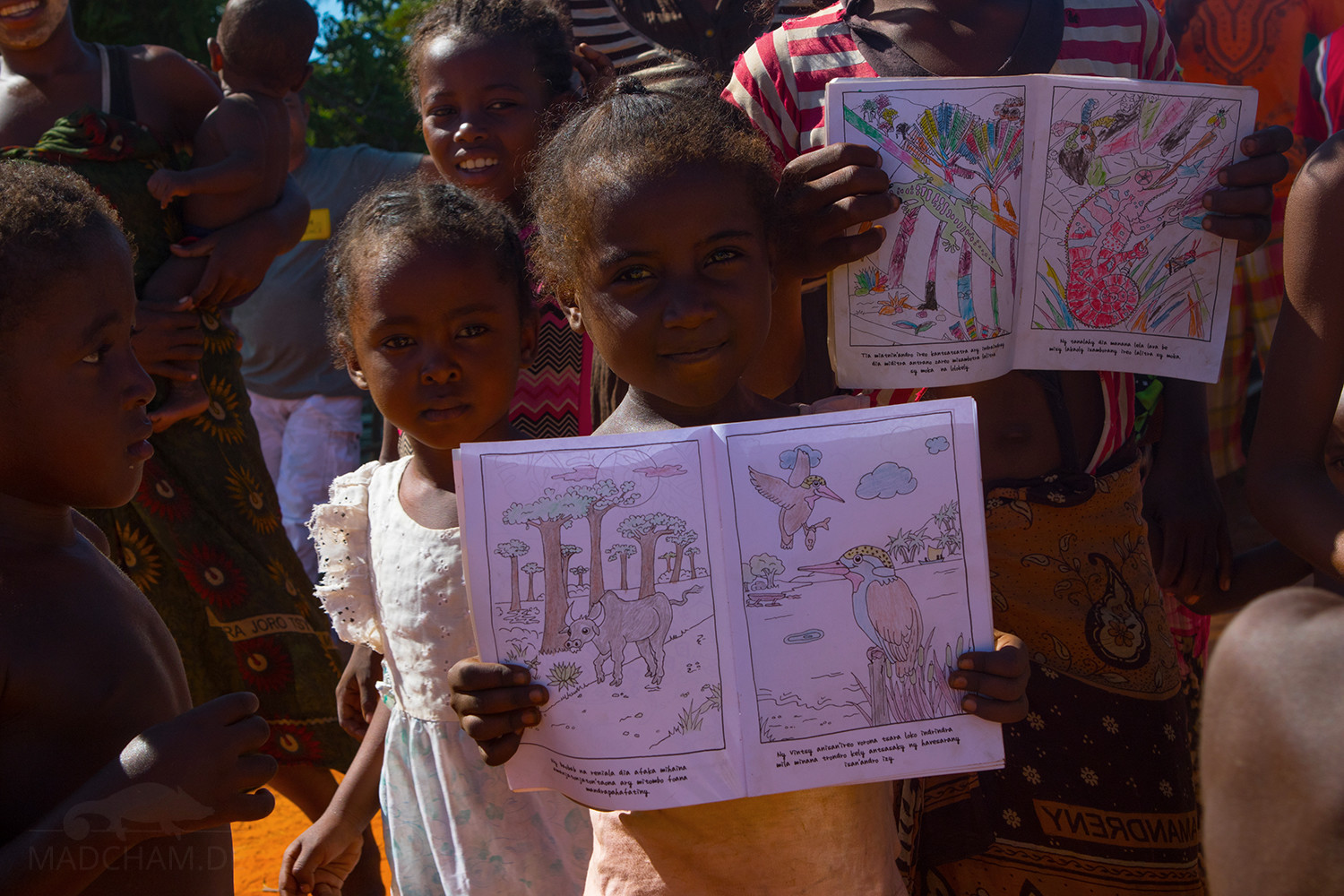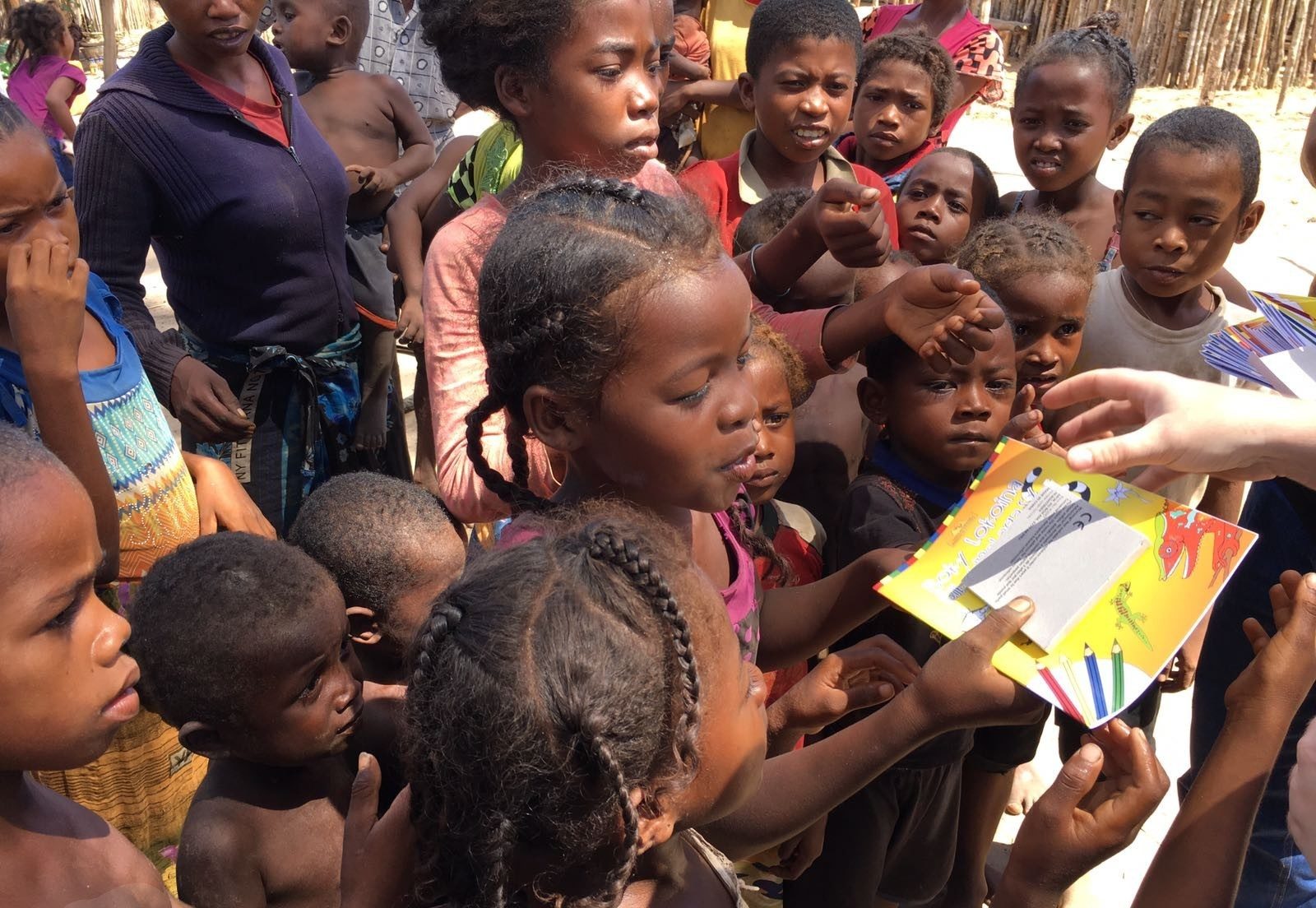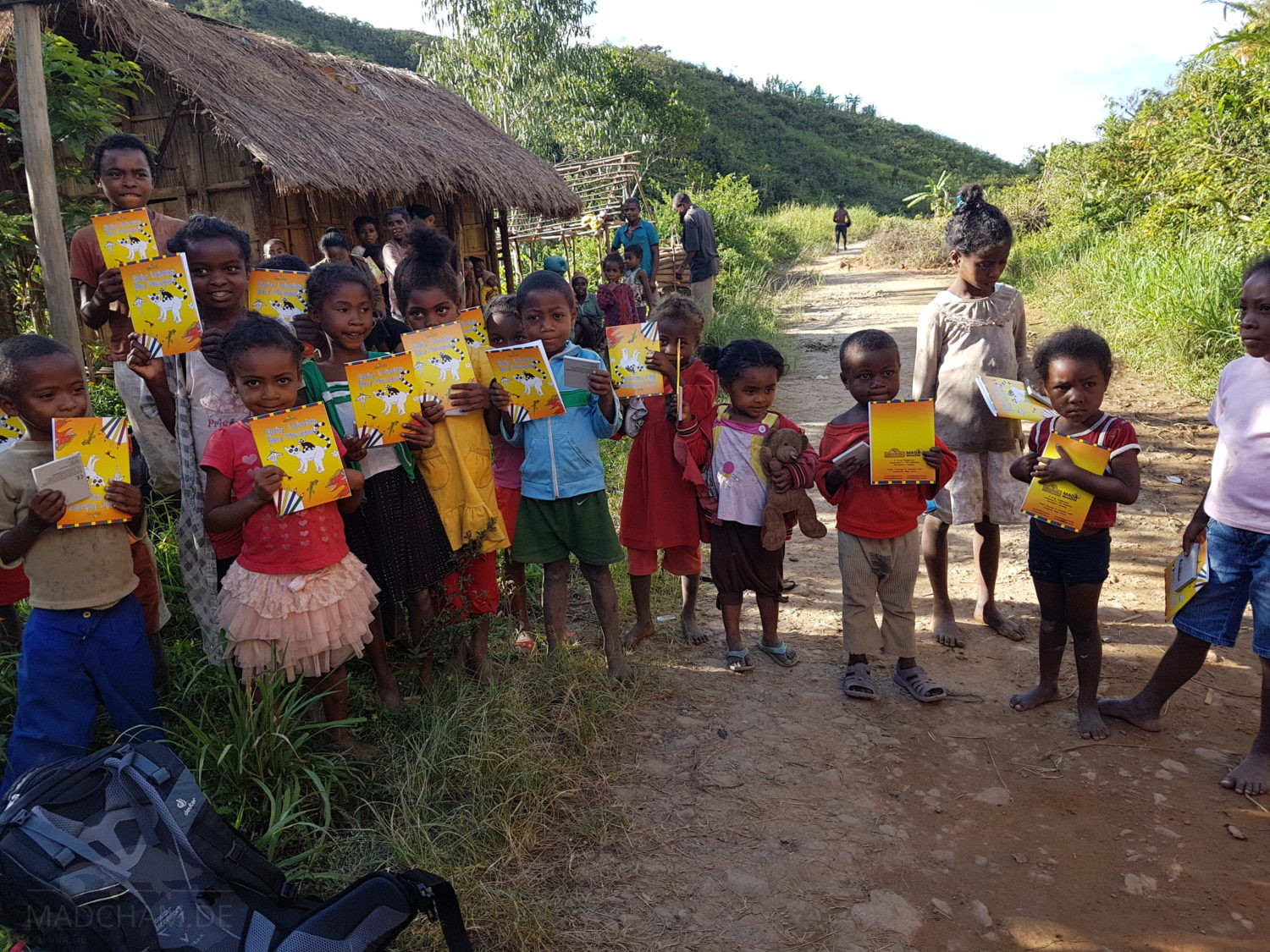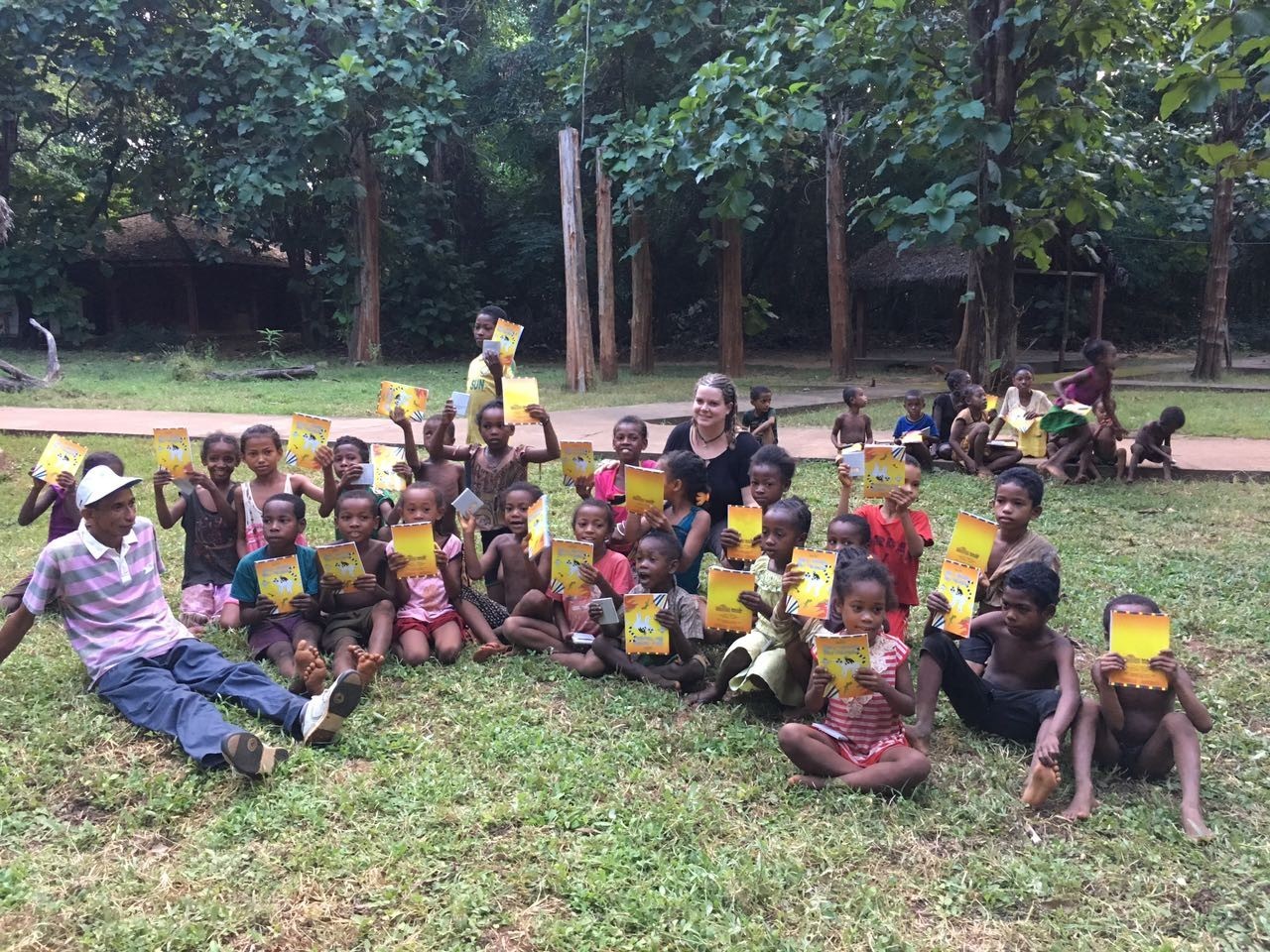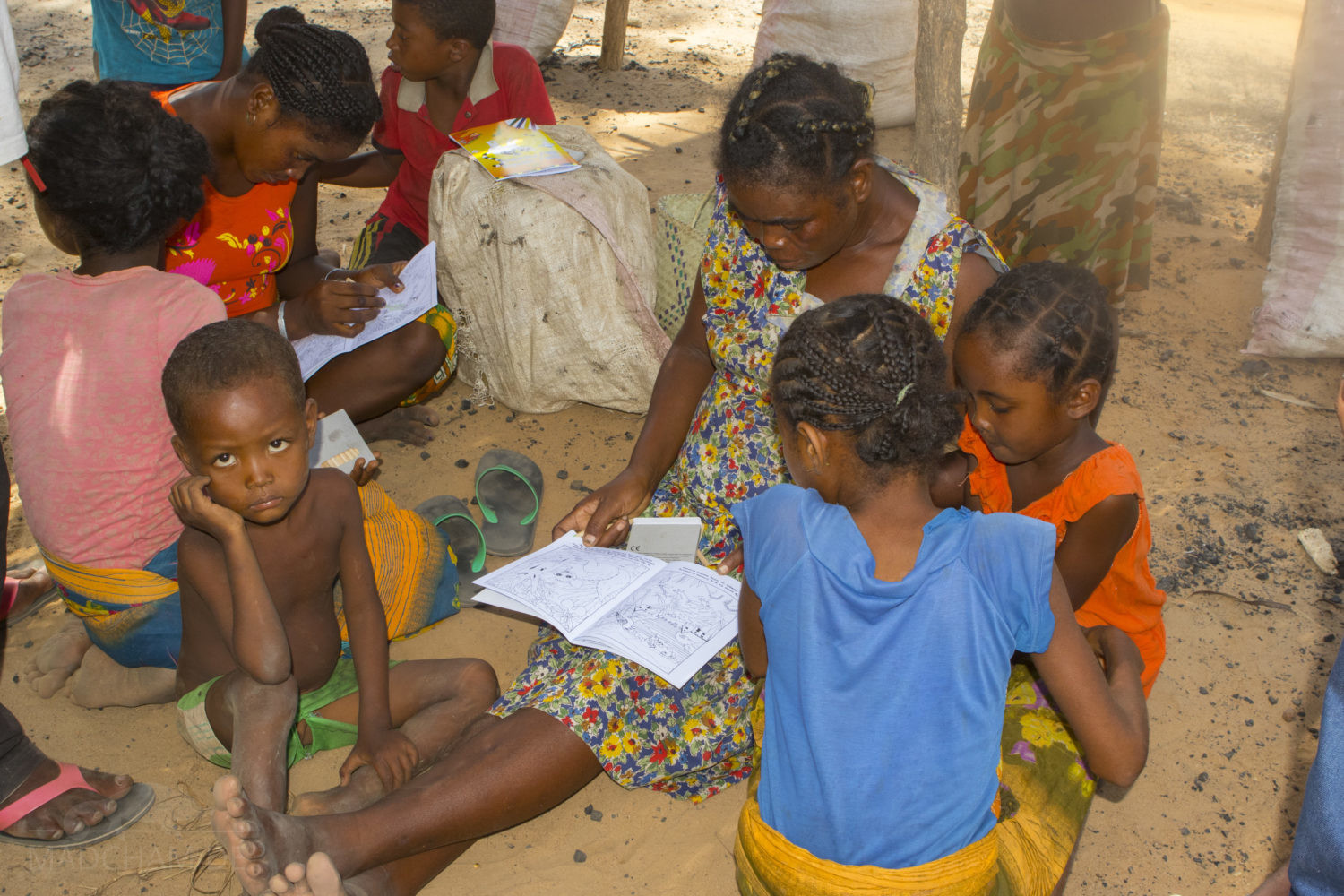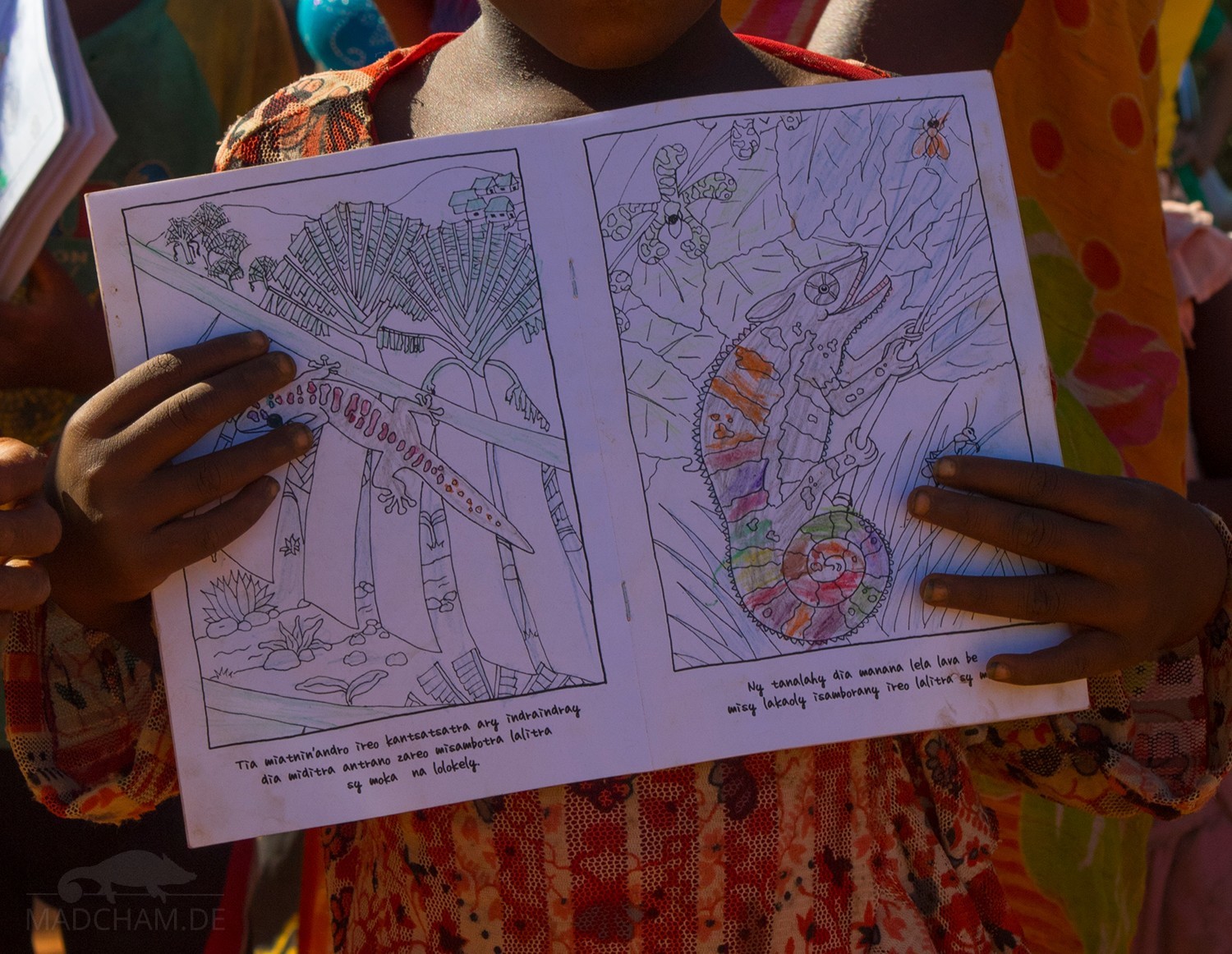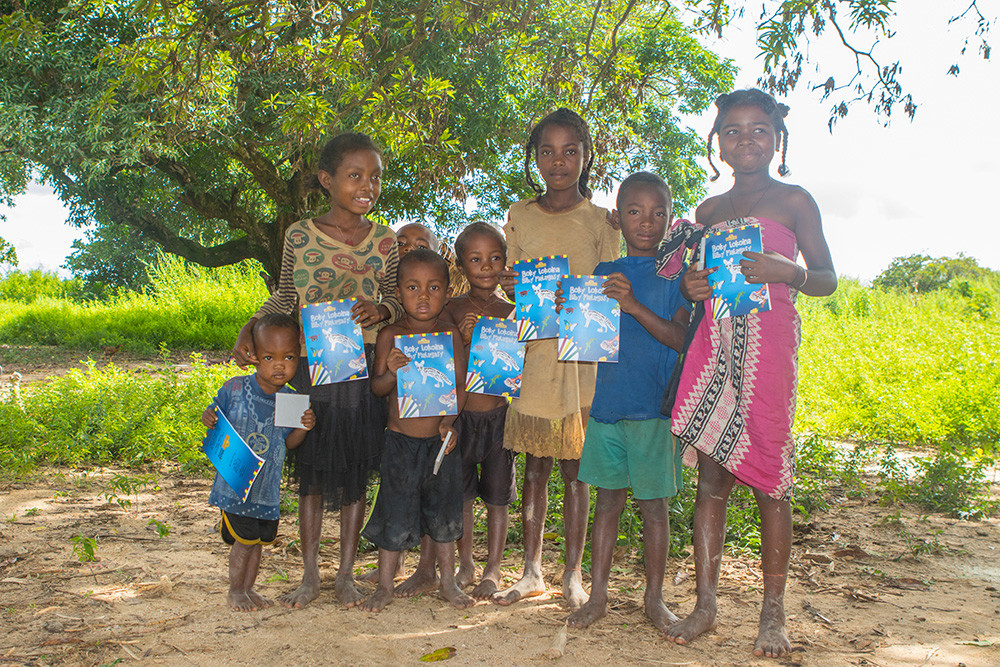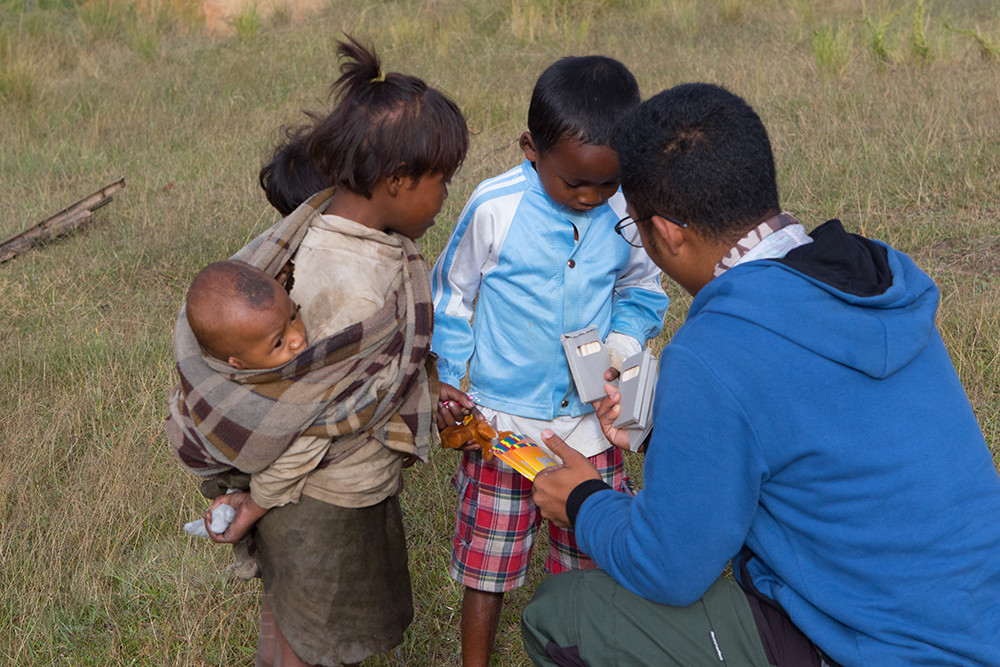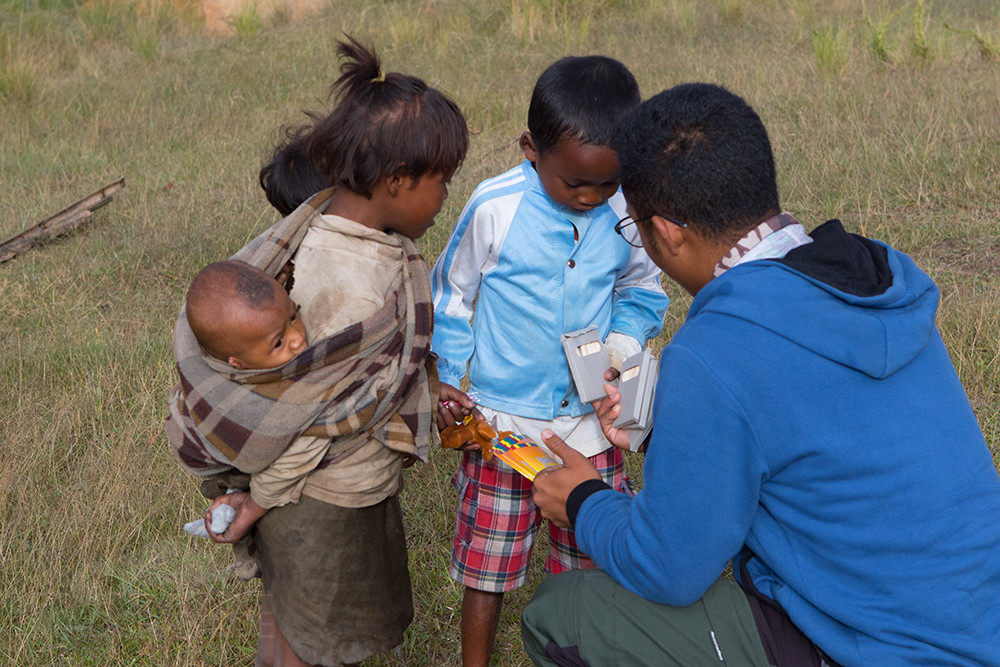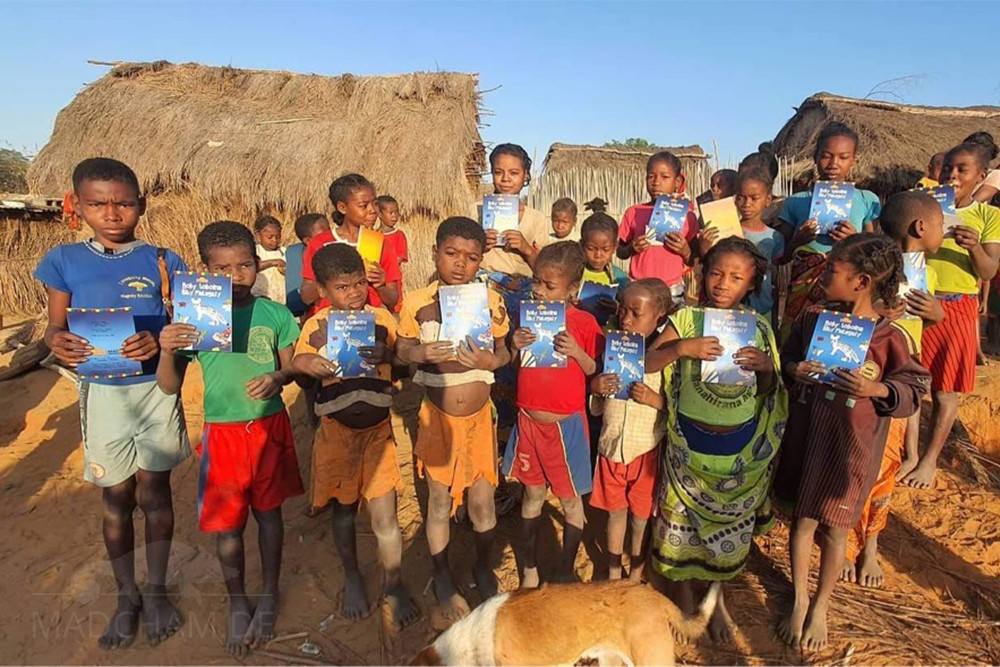 Madagascar's population is among the poorest in the world. Most families have to make do with the lowest income, medical care is scarce and schools are few. Traditionally it is considered good to have many children in Madagascar. But it is the children who suffer most from the poverty of the country: They are often sent to the rice field instead of school to help provide the family's income. They usually learn from their parents that snakes are best killed quickly and chameleons are creepy animals that are best not touched.
We have always loved to take gifts to the island, especially for children: For a long time, sweets and balloons were a big hit. The only thing that remained was the dull taste of leaving unhealthy sweets and plastic garbage on the island. In order to be able to continue to bring something to many children, while at the same time imparting knowledge about species conservation, we launched our private project "coloring books for Madagascar" in 2017. Alex and Dimby designed the coloring books themselves, drew the sketches and translated simple, small texts into Madagascan. The texts show, among other things, that snakes help to restrict rat plagues, that tenrecs have a great love for the family in common with humans and that chameleons also catch mosquitoes with their tongues.
Since 2017, we have distributed around 1500 coloring books with the corresponding crayons all over Madagascar – from Kirindy and the Tsingy de Bemaraha in the west to Vohimana in the east, from Diego Suarez in the north to Toliara in the south. The children's eyes are beaming everywhere and the joy is always enormous – and it lasts long because the booklet takes some time to fill. Even many parents enjoy the coloring books, reading the texts to their children and talking about which animals from the coloring book occur in their region. And that perhaps Aye-Ayes may be not as evil as they thought. In the meantime, we have published a second edition of the coloring book with more motifs.
If you would like to support us – until now all this has been financed privately – you are welcome to write us a message. By the way, anyone who travels with us always co-finances a few coloring books automatically – and is also welcome to distribute them with us.