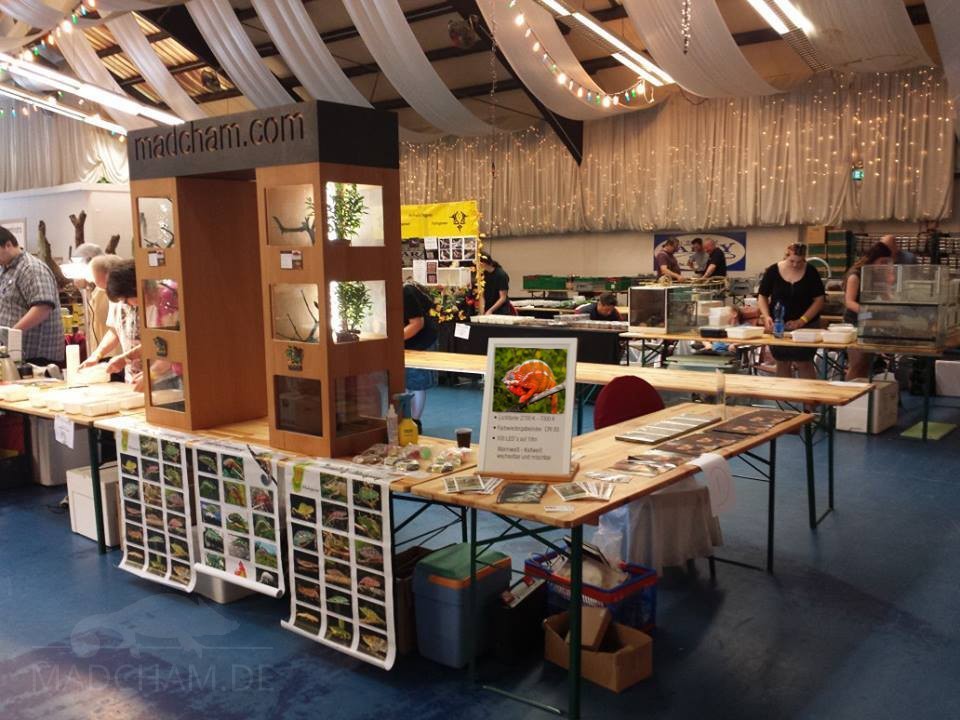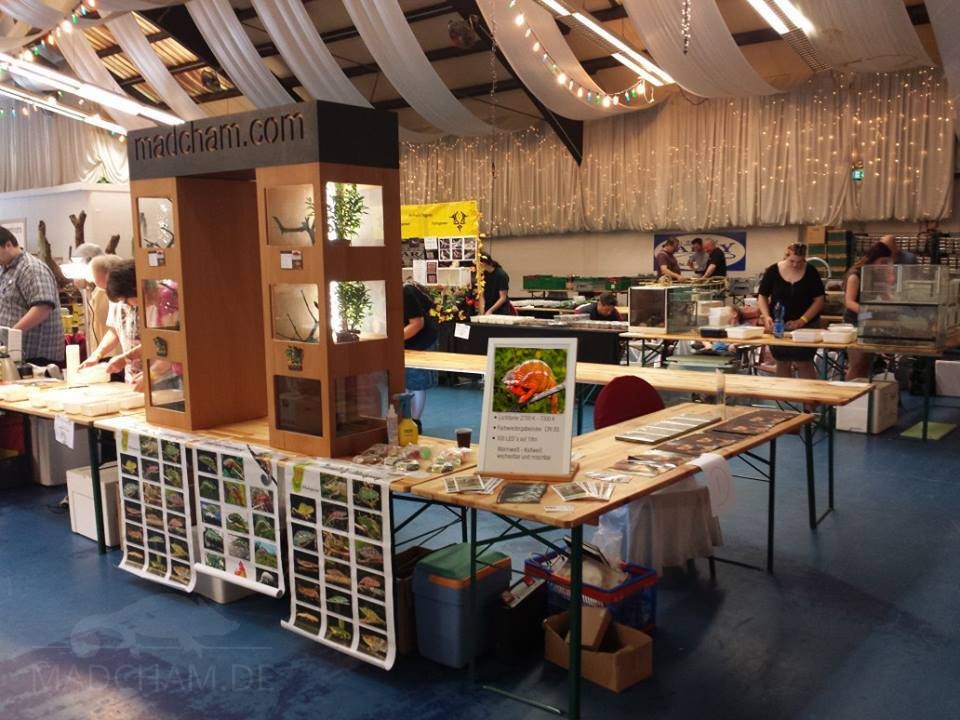 Once you have clarified what species of chameleon you want to keep and have already prepared a terrarium, an important question arises: Where do you get your chameleon from?
Pet shop
Like guinea pigs, budgies and mice, chameleons can also be bought in pet shops and zoo departments of DIY stores. Corresponding offers are available in almost all major cities, and in most cases, you can also buy a lot of accessories at the same time. Unfortunately, very few pet shops specialize in reptiles. And even pet shops specializing in reptiles are not necessarily also chameleon experts. Accordingly, pet shops are unfortunately very often the wrong contact for this topic. Especially beginners in chameleon husbandry are "advised" and receive an expensive but completely unsuitable terrarium at the end. This has to be changed later – if the owner soon recognizes the problems – laboriously and cost-intensively.
Also, the keeping of chameleons in pet shops is often rather questionable. Shops want to sell the animals, so the chameleon must be clearly visible – but this, unfortunately, contradicts the animals' high need for visual protection. Good ventilation would suit chameleons but is generally not provided in standard glass terrariums. Some pet shops even keep chameleons in pairs or groups although they should know better. However, the sales animals endure for weeks in their mostly unsuitable terrariums. In addition, the prices in pet shops are usually disproportionately high.
Online store
In other countries long since standard, online shops at chameleons in Europe fortunately still belong to the exception. Compared to other reptiles, chameleons are rather sensitive in captivity. This makes it all the more important to be able to inspect an animal personally before purchase. In the online shop, on the other hand, you only look at photos, if at all, and only know as much about the animal behind it as the dealer states. The dispatch of a vertebrate by normal mail is forbidden, of course. But also the transport by forwarding agency including the "blind" buying is connected with a high risk to receive a wrong or sick chameleon. Or none at all.
Reptile fairs
Reptile fairs are basically first of all shows, on which private owners and commercial offer, sell and exchange their reptile offspring as well as enormous quantities of accessories. The world's largest terrarium fair takes place four times a year in Hamm (Germany). Here you will certainly find the largest selection of chameleons in one spot. You can make contact with breeders, buy feeders and some accessories. However, spontaneous purchases should also be avoided here: Of course, such big fairs also have unsavory traders and unsuspecting private individuals on the move.
It is better to finish the terrarium for the wished chameleon first and then to look for the animal. You can then go to the fair with exact ideas and are less tempted to buy supposed bargains or particularly cute chameleons. On shows or fairs, one should always pay close attention to the state of health of the chameleons: Some traders come from far away or visit many fairs one after the other so that the animals can be in poor health state. Serious sellers are happy to provide information about the keeping conditions and claims of their protégés, ask the buyer themselves and do hand out appropriate papers without asking.
Private breeders
The best and most recommendable variant to buy a chameleon is, as with almost all animals, the private breeder. Many breeders have been in the hobby with a lot of heart and commitment for years and have already successfully bred many chameleon species. Privately, you can invest time, effort and energy in chameleons in a different way than a zoo or trade could ever do. Accordingly, it is no wonder that many first offspring of rare chameleon species have come into existence in the last decades exclusively in private hands.
Private breeders are usually interested in placing their offspring in good hands and accordingly, they will also ask some questions to the future owner. In the personal discussion, many open questions can be clarified and with the attendance of the breeder, one can check keeping conditions and parent animals. Often, keeping knowledge and tips of many years of experience can be given. Contacts to breeders can be established via the AG Chamäleons or similar groups in other countries, Facebook groups, stock exchanges or classified advertisements.
Our tip: In case of doubt, it is better to search a little longer and accept further journeys – a well-considered, long-planned purchase is worthwhile, especially with chameleons.
Shelters
Every now and then, chameleons end up in sanctuaries or animal shelters. Some of them are confiscated for poor keeping or for lack of proof of origin, or the owners simply got tired of them. If you are thinking of giving such a chameleon a home, you should be well informed in advance and at best already have experience with chameleons. Animals from confiscations or poor keeping situations, in particular, like to bring along previous illnesses that place higher demands on care than a healthy animal. Fortunately, chameleons rarely end up in animal shelters. The rescue center for reptiles in Munich has to mediate chameleons of common species from time to time.